Warning
: strpos() expects parameter 1 to be string, array given in
/home2/fathead/public_html/joomla/plugins/content/jw_allvideos/jw_allvideos.php
on line
473
Warning
: explode() expects parameter 2 to be string, array given in
/home2/fathead/public_html/joomla/plugins/content/jw_allvideos/jw_allvideos.php
on line
474
Warning
: Invalid argument supplied for foreach() in
/home2/fathead/public_html/joomla/plugins/content/jw_allvideos/jw_allvideos.php
on line
476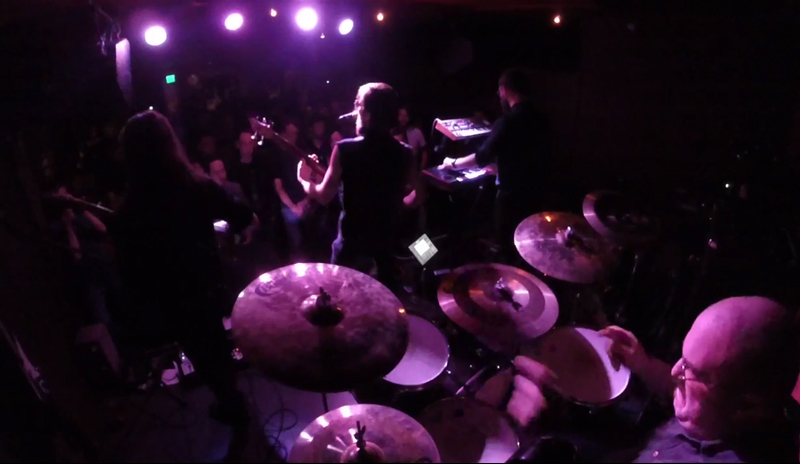 Last month, I filmed Kayo Dot's show at San Francisco's Hemlock Tavern, with Dust Moth and Kowloon Walled City. Their set was a good sampling of their latest record, Coffins on Io, with a couple of tracks from previous record Hubardo as well. 
Here's the full set, three cameras and decent room audio. This is the second full set video we've done (the first one being The Great Wall's final pre-hiatus show last year), not going to be a usual thing because they take so bloody long to edit. But it was justified here because a.) it was the same venue I first saw them, many years, records, and lineup changes ago, and that show blew my friggin mind, so it was kind of a nostalgic full-circle thing, and b.) we were pretty happy with how the footage came out.
Thanks to the band for a great performance and their cooperation with filming. We'll have some stuff from the two openers up shortly. Enjoy.
JC
Setlist
And He Built Him A Boat
The Mortality of Doves
Offramp Cycle, Pattern 22
The Assassination of Adam
Passing The River
Library Subterranean (encore)
> >
In an effort to further extend our tentacles into popular social-media venues, we've started a Soundcloud account, which is accessible through the icon at the top of the right column. We'll be using this new channel to highlight featured tracks and new additions to The Graveyard, and maybe will use it to host some original content in the future. We'll be posting something from the Graveyard every Tuesday, with other stuff occasionally peppered in in between.

Also, to spread things out a bit, we'll be moving our weekly video release to Thursday for the foreseeable future.

Our first track comes from the previously unreleased Thought Crime demo we received last month. Says singer John Aronno:
Redemption is another song that I really liked, unfortunately the vocal effects didn't end up in the mix and my voice was shot. We had just gotten back from our last tour when these were recorded.
We still think it sounds pretty good. Cool song, lots of what made this band great: interesting changes and timing at the end, catchy chorus. Enjoy and stay tuned.
At Psycho California, The Observatory, Santa Ana, Calif.
Our audio crapped out a third of the way through their set, so unfortunately we had to use camera audio for some of this.
> >
> >
> >