At Psycho California, The Observatory, Santa Ana, Calif.
Our audio crapped out a third of the way through their set. Working on getting a replacement so we can finish this. They were amazing...
> >
This email address is being protected from spambots. You need JavaScript enabled to view it. if you want some.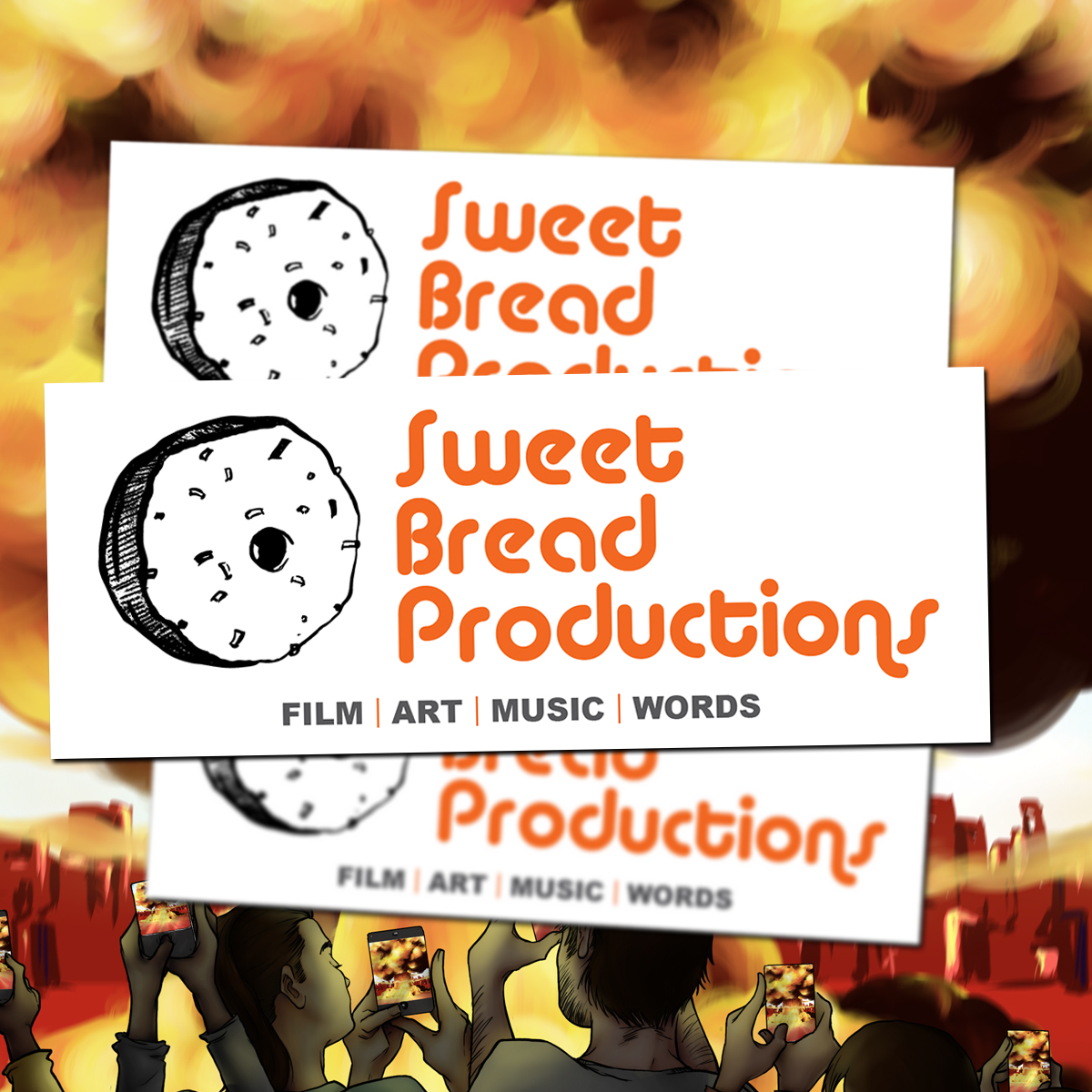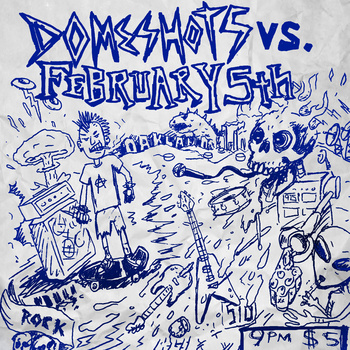 2015, self-released



4½ out of 5
I was late to the party. Full disclosure, I used to kinda hate domeshots. During their years of peak activity in the early to mid-2000s, I'd written them off as a fairly obnoxious, borderline nu-metal band that I'd tolerate from the back of the house while waiting for Growth of Alliance or Thought Crime to take the stage. But to use that familiar cliche, absence makes the heart grow fonder. Following a hiatus of a few years, the band came back with little fanfare under the new moniker of February 5th, playing more nuanced and interesting music and singing of rebirth. It got my attention.
With domeshots vs. February 5th, the band seems to have at least for now reintegrated its identity back under its original name (members of the band have confessed that the latter one was not particularly SEO-friendly), but fully embraced the change in direction begun with Let Me Show You What it Means to Be Reborn. The first moments of album opener "Fatal Nutrition" immediately communicate that domeshots have evolved into a considerably different project, with a sparse dirty guitar intro exploding into a full-on psychedelic rock verse. Complete with a snaky EBow lead over a subdued chordal passage the first half of the song wouldn't be out of place on Hail to the Thief. As it progresses, the band expertly builds tension and the mood shifts into darker, more familiar territory. It's old-domeshots heavy, but in a more mature way, with a noisy guitar solo tracking the vocal melodies over a crunchy, stop-and-start, Fall of Troy-esque groove. It meets or exceeds the bar for domeshots opening tracks, which I always considered strong, even in the days that I wasn't too keen on the band's sound as a whole.
The following two tracks explore even more melodic territory. "Keep Waiting" is built around a driving funk-rock groove and shows off singer Danner Alexander's considerable vocal range, while "The Comfort and Warmth" is a fairly somber, reflective track that evokes later Fingertight with its clean, minor-key verse arpeggios and soaring chorus, and vaguely bluesy vocal hooks (coincidentally, the album's hilariously, and I assume intentionally amateurish cover illustration was the creation of that band's drummer, Kirk Shelton).
If these three songs are February 5th's side in the record's namesake battle, the second half is the decidedly more domeshots one. The songs are faster and more aggressive, the riffs more angular and with throatier tone, Danner's vocals are more chaotic. While still maintaining the record's overall focus on melody, "More Than 3," " Lost Transmission of the Last Satellite," and closer "Trapped In Reality" give enough of the old frantic domeshots flavor to not abandon the fans of their first two albums completely.
Each of the now five members of the band (DVF5 marks the first recorded appearance of second guitarist Dave Cortez, who came onboard as a member of February 5th after the release of their 2012 album) puts in a masterful performance here. Cortez' and founding guitarist Jim Seishas' playing expertly walks the line between tight riffage and texture, bassist Jon Short and drummer Dave Criss display a well-honed synergy, and Danner's often-Pattonesque vocals range from his trademark bark to soaring melodies. Despite the downtime and lineup changes, and the band's newfound focus on complexity and experimentation over rhythmic precision, domeshots has never sounded more tight and purposeful.
I recently inquired about the status of domeshots and February 5th—if they were still two separate, active entities, if they were going to be reintegrated into a single project, etc. Criss' answer was vague: the brains behind both are still active. The delineation between the bands is fuzzy, and it seems the members themselves aren't too concerned about that boundary. I suppose that's good enough for me so long as they're still doing something new. In any case, in the battle of domeshots vs. February 5th, both have emerged victorious.
Similar to: Faith No More, Deftones, later Fingertight
Best tracks: Fatal Nutrition, More Than 3


—JC 
04/2015