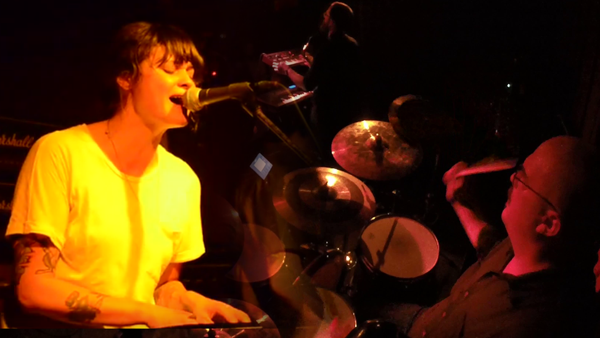 Sorry for the lack of output in the past few weeks. We've been moving our editing setup and haven't had time to work on anything. To make it up for you, rather than giving you one Thursday video, we've cut two for your listening/viewing pleasure. OK, more like one and a half, as the second one is really just a single angle of drummer Keith Abrama playing the last song from our earlier Kayo Dot video, requested by the band. But the dude's amazing, so whatever.
This week's new video is a performance of "Cusp" from Seattle supergroup Dust Moth, who opened at the same show. We'll have more stuff from them to share in the coming weeks, as well as some footage of San Francisco's Kowloon Walled City, who played second that night.
In other SBP news, things may be a little slow for a few weeks, as we're working on a contract project for our friend, prolific SoCal videographer and occasional SBP contributor Arturo Gallegos, and a promotional video for SBP. We'll also finally have merch ready very soon and are working on some minor tweaks to the website.