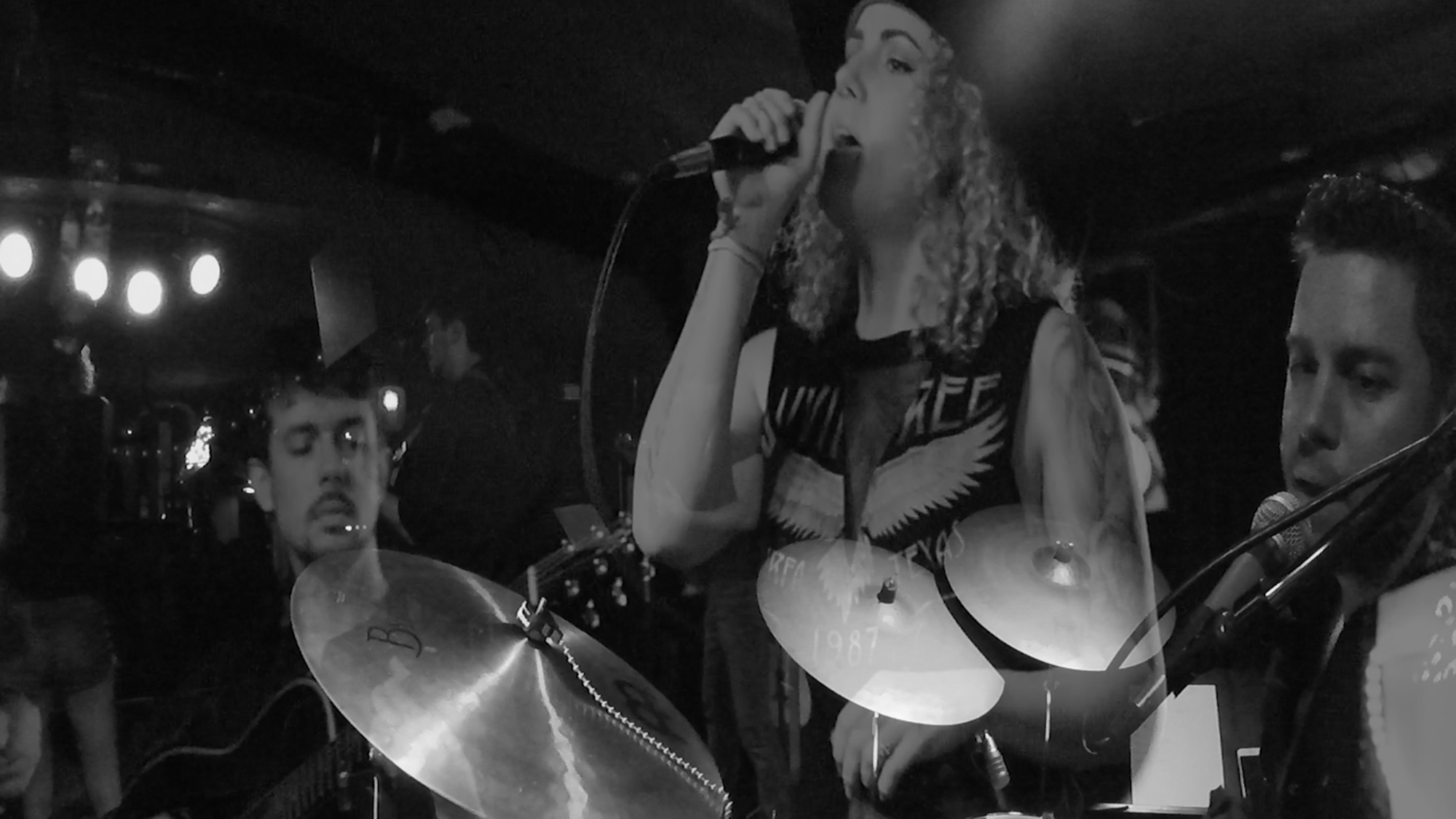 Back in the early days when we were still attempting to figure out what Sweet Bread Productions was—well I guess that's still the case but more so then—we used to put out a calendar featuring artwork and photography from various random friends and contributors. I think we sold like five of them. But anyway, multi-talented Bay Area artist Tawnee Kendall was one of those early contributors. We've more or less stayed in touch off and on and over the years since she's become a prolific and versatile singer/songwriter. She recently took a sabbatical to travel the world with her husband (who joins her onstage for a stunning, minimalist rendition of Hosier's "Work Song") and right before leaving played a show at Bottom of the Hill to debut a bunch of songs off the excellent Release the Ghost EP, which came out a few months into said journey. It's a great mix of country, folk, roots rock, and pop, well outside the norm of the kind of acts we usually focus on. Her band also includes former Philence and Halfway drummer Kyle Caprista, who has since made a name for himself as an accomplished studio musician.
A great show and a crash course into how not to film one. I made a series of amateur mistakes, accidentally setting the audio recorder to auto so it cut out in quiet parts, and unintentionally set the wide camera to manual focus making that shot pretty unusable. On the upside, Kyle now gets more screen time so you can marvel at his ability to do flawless vocal harmonies while drumming.
The resulting clips were the best I could cobble together using multiple audio sources, applying copious amounts of sharpening and minimizing use of the wide shot. Not our best work but a good reminder to check all those preproduction boxes. In any case, check out Release the Ghost and her other music, which is excellent.